Image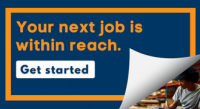 Job Center of Wisconsin - Contains current job opportunities that employers have listed with the Wisconsin Job Center system.
Library Databases
LearningExpress Library* - Provides guided training for computer skills, job search and workplace skills, U.S. citizenship and Spanish language resources, in addition to, practice tests and study resources for real estate exams, civil service, ACT, SAT, GRE, MCAT, LSAT, GMAT, GED, Nursing, etc.
Other Resources
Employment Resource Guide - Resources that are useful for finding and preparing for job interviews.
Resume & Cover Letter Building - Assistance with resume and cover letter creation.
Dane County Job Center – Provides resources and assistance to job seekers.
United States Department of Labor - Provides a shortcut to information and services the Department of Labor (DOL) offers job seekers.
Wisconsin Department of Veterans Affairs – A state agency dedicated to assisting veterans in transitioning to a civilian career. Further, the WDVA provides resources for employers who are seeking skilled and talented veterans to join their workforce.
Wisconsin Department of Workforce Development - A state agency charged with building and strengthening Wisconsin's workforce in the 21st century and beyond. The Department's primary responsibilities include providing job services, training, and employment assistance to people looking for work, at the same time as it works with employers on finding the necessary workers to fill current job openings.
WisConomy - Wisconsin's workforce and labor market information system.
National Compensation Survey (NCS) - "Provides comprehensive measures of occupational wages; employment cost trends, and benefit incidence and detailed plan provisions"
*Powered by BadgerLink
 
Image