Verona Public Library Timeline
Early 1940's 
Verona's population: 535 people
1947
Alice Kunstman, of the American Legion auxiliary, requests Verona's Village board to start a library. The village denied this request.
Kunstman starts a small library with books from Wisconsin traveling library at community get-togethers once a week. She has great success.
Alice Kunstman again approaches the village board about starting a library. The Village approves this request providing lights, heat, and building space (half of the vacated Bank of Verona). The American Legion auxiliary were responsible for maintaining the library. To offset the cost of the $15 a month rent they lease out the space during the day to a lawyer and a gentleman who give accordion lessons.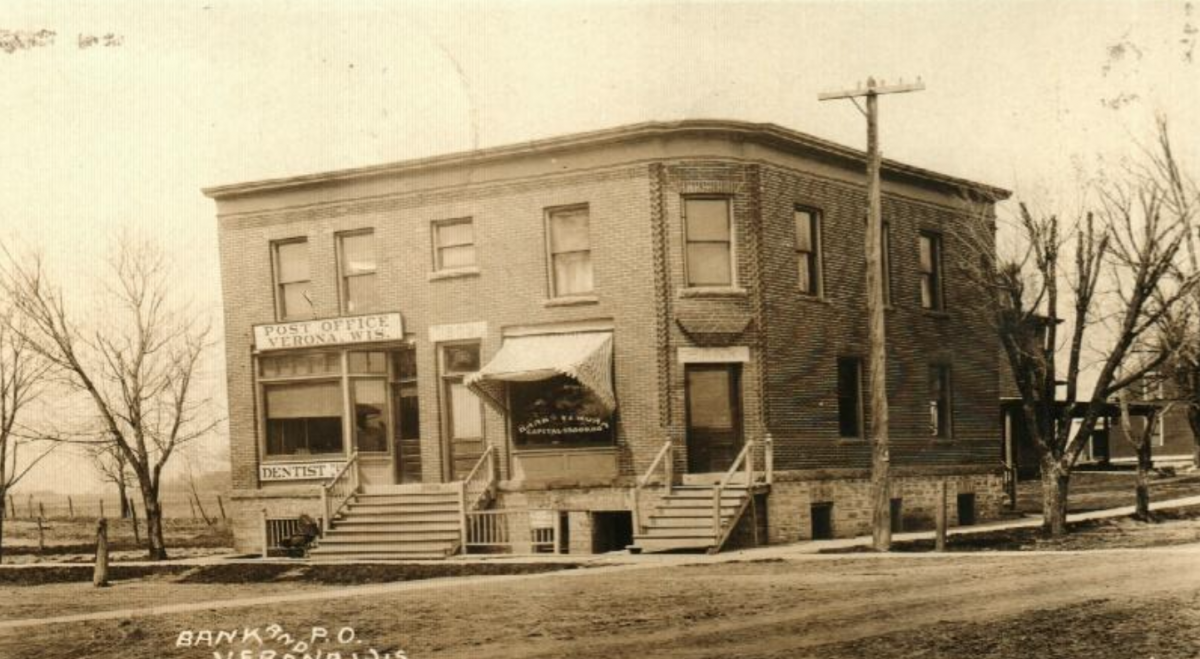 1957
The library is turned over to the Village and becomes an official city organization with Clara Williams as the director. The library is open 4 hours a week.
1966
Verona Library becomes a member of the Dane County Library System as well as the South Central Library System.
In November, the library moves to a store front on S. Main St and increases its hours to Monday, Wednesday, and Friday 7 – 9 pm, and Tuesday, Thursday, and Saturday 3 – 5 pm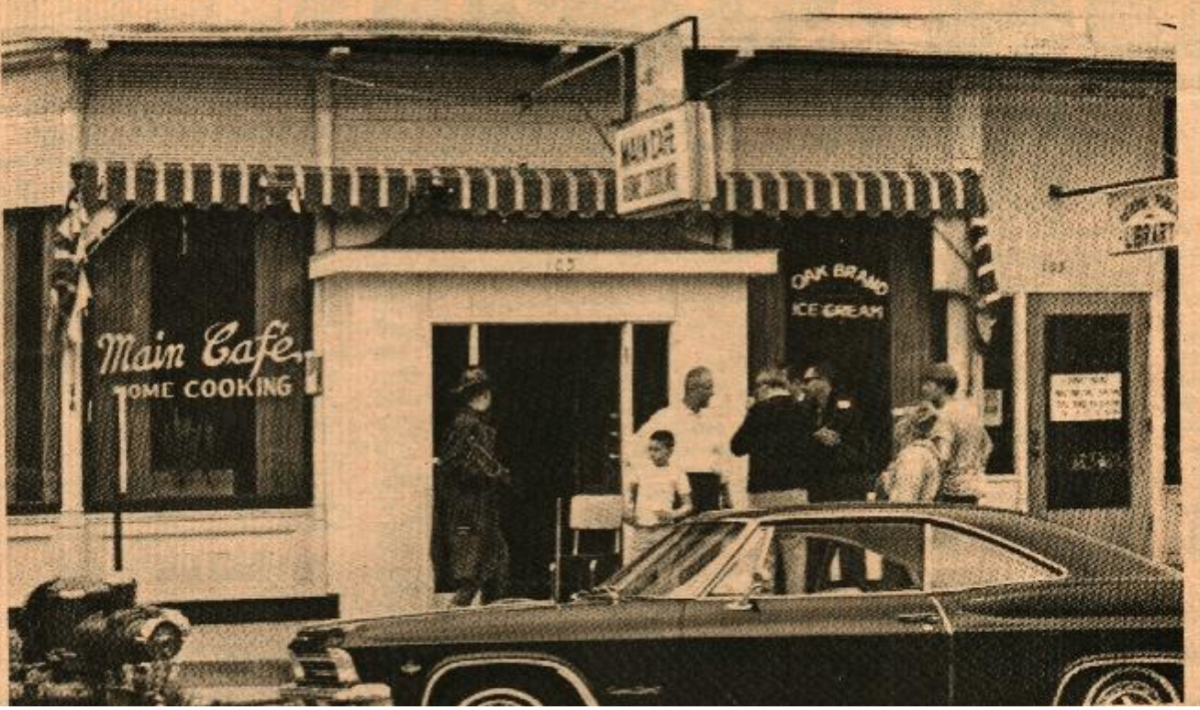 1968
On December 17th, work begins on the new building for the library, a 3,500 square foot building on E. Harriet St.
1969
In May, the new library opens with 7,500 volumes and Shirley (Gutknecht) Knodle as director.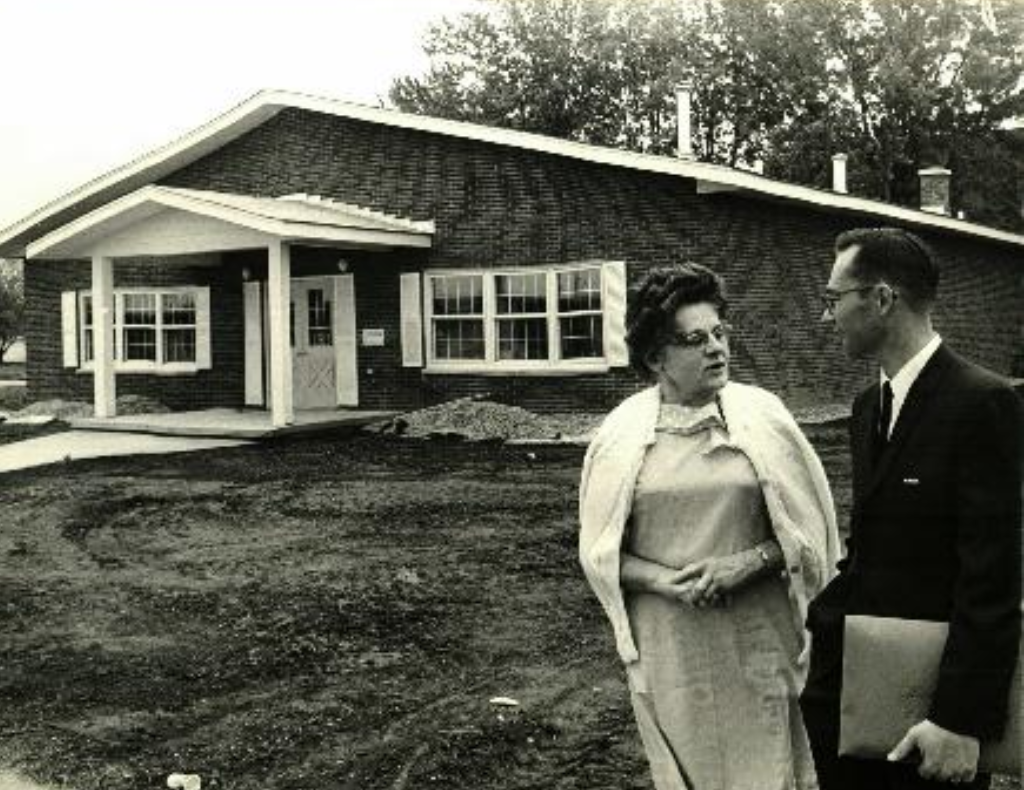 Alice Kunstman, May 24, 1969
1980
The Friends of the Verona Public Library is established
1988
The library expands from 3,500 to 12,000 square feet.
On May 1st, Beverly Cannady becomes director.
On October 2nd, grand opening celebration of the library expansion takes place.
1989
Verona Public Library is awarded "Library of the Year" by South Central Library System
1990
Jacqui Rockweiler awarded Trustee of the year by the Wisconsin Library Association
1994
On October 6th , LINKcat system begins.
1995
July 21st is Beverly Cannady's last day.
On August 7th, Mary Griffith becomes director.
2004
In January, city of Verona council agrees that the library needs a new building.
On November 23rd Susan Hedrick becomes Director.
2005
On June 21st, ground breaking for the new library takes place.
2006
On May 1st, grand opening for the new library takes place.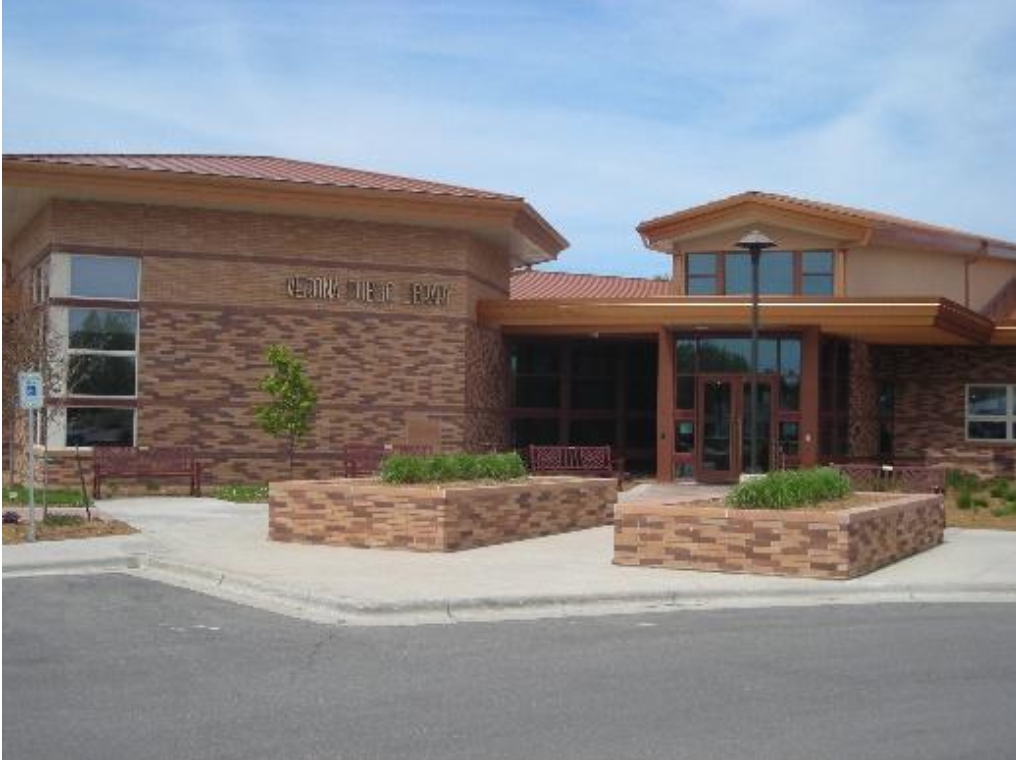 2008
In June, Brian Simons becomes director.
2011
In October, the Service Desk area is remodeled and the library adds the automated handling system, first in the South Central Library System, to utilize RFID technology.
2013
Verona Public Library is awarded "Library of the Year" by Wisconsin Library Association.
2015
In May, Stacey Burkart becomes director.
In October, start fundraising $100,000 for endowment with Madison Community Foundation.
2016
In May, inaugural "Word on the Street 5K" fundraiser for the library endowment.
2017
In April, library meets $100,000 endowment fundraising goal.
Steve Runde awarded Trustee of the year by the Wisconsin Library Association
| | | | | |
| --- | --- | --- | --- | --- |
| Year | Verona Population | Service Population | Items Circulated | Items Owned |
| 1996 | 6,017 | 8,105 | 150,323 | 38,284 |
| 2001 | 7,502 | 14,370 | 192,515 | 31,239 |
| 2006 | 9,846 | 17,582 | 382,635 | 64,585 |
| 2011 | 10,696 | 16,199 | 587,229 | 95,498 |
| 2015 | 11,871 | 17,460 | 572,676 | 108,167 |