There is no better time to donate to donate to the Verona Public Library.  Help us build an endowment fund and secure $50,000 in matching funds from Madison Community Foundation. This is an amazing opportunity to increase the impact of the gift you give today and help people in the Verona area change their lives through literacy and learning. Learn more about the endowment fund.
Friends of the Verona Public Library
Learn more about the Friends of the Verona Public Library and become a member.  The Friends of the Verona Public Library play a critical role annually to provide financial and volunteer support to the library.
Donate
A great way to support your library is to donate used books to the library.  Your donation may be added to the library's collection or sold at the Friends of the Verona Public Library book sale.  All money from the Friends' book sale is used to enhance library programs and services.
Volunteer
Are you interested in volunteering your time and energy at the library?  Find out how you can get involved and make a real difference in your community. To learn about current volunteer opportunities at the library, please contact Elizabeth, library volunteer coordinator, at 608-845-7180 ext. 143, or email estrutz@ci.verona.wi.us.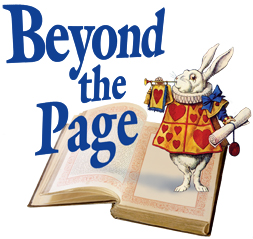 Beyond the Page: A Campaign to Transform Dane County Libraries
This joint effort of the Dane County Library Service and the Madison Community Foundation will create a permanent endowment that will support humanities programming in all 28 public libraries in Dane County– forever.            
Find out more about the campaign and how you can donate.
Advocate for your Library
You can also support your library by contacting your local, state, and federal elected officials with testimonials about how your library has helped you and how important libraries are to you.  Contact the Reference Desk (vpl@ci.verona.wi.us (608) 845-7180 ext. 140) if you need assistance finding who your elected officials are.
Speak Up for Your Library

Signup to be alerted by email when the library needs your active support to advocate for a library issue with elected officials.
Library Value Calculator
Find out your monetary return on investment of tax dollars spent at the library.