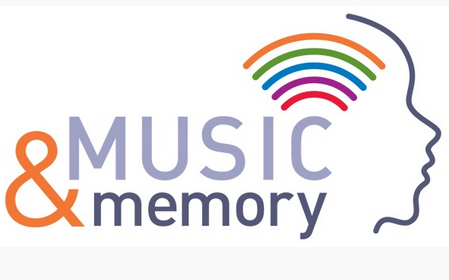 What is Music and Memory?
 
Music and Memory was founded in 2008 in the Greater New York Area on a simple premise: Using music to improve the lives of those living with Alzheimer's, dementia, and other cognitive and physical challenges by enabling them to reconnect with the world through music-triggered memories.  Music and Memory brings music into the lives of the elderly or infirm through iPods loaded with personalized music playlists.  The potential for personally meaningful music to unlock memories and stimulate cognitive function in those suffering from cognitive and memory disorders has been well-documented.   For people living with memory and cognitive disorders, personalized music can be therapeutic, helping them access memories from long ago and reconnect with the here and now.
 
How Does the Library's Music & Memory Program Work?
If you know someone living with dementia or a related disorder who may benefit from a playlist of personally meaningful music, start by printing and filling out the application form.
 
After you return the form to the library's Help Desk, you will be contacted about setting up an appointment with a Music & Memory volunteer to construct a playlist.
 
A week or so after your meeting with one of our volunteers, we'll contact you to come and pick up your iPod!
 
Who is eligible to borrow iPods?
Anyone living with dementia, Alzheimer's disease, or a related cognitive/memory disorder is eligible to participate.
 
How long can we keep the iPod?
Unlike other library materials, there is no time limit for these loans.  However, our volunteers will contact you periodically to ensure that the device is still being used and to ask if the playlist needs to be updated.  We only ask that those who are no longer using their iPods return them to the library so others may benefit from this service.
 
How much music can I expect on the playlist?
Our goal in the early stages of the program is to provide each individual with approximately one hour of music (about 20-25 songs.)  As our music library grows, we may be able to offer longer playlists.
 
Is there a charge for this service?
There is no charge for the service, but donations of iTunes gift cards are always appreciated, as are gently used iPods and charging cords.  All donations are fully tax deductible.
 
If you're interested in learning more about the Music & Memory program, please email tlorandos [at] veronapubliclibrary.orgmedia_library="Media Library" or call 608-497-2872.